Technical Specifications
The Arie Crown Theater is a fully equipped production theatre. Here is a list of technical specifications that provide everything you need to know when considering the Arie Crown for a concert, corporate meeting or stage production.
If you have questions or would like further information about booking the Arie Crown Theater, please contact the Production Manager at (312) 567-8136.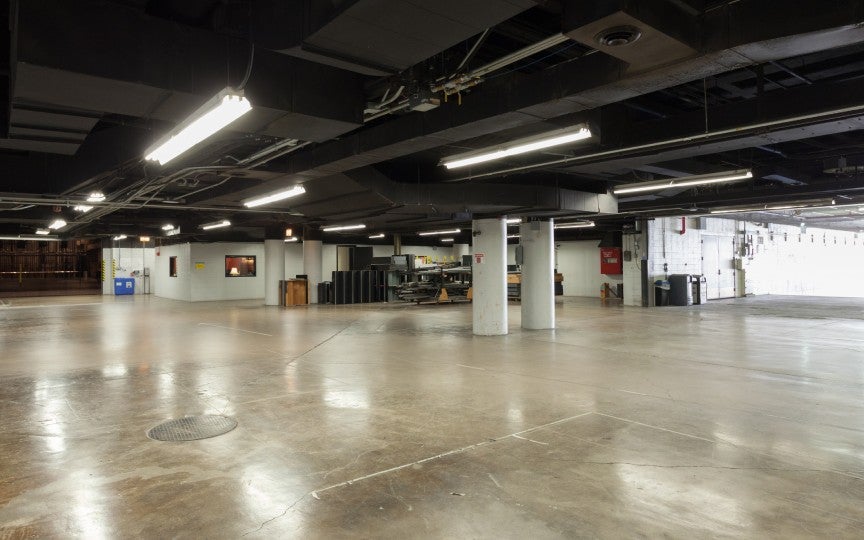 Theater Backstage Plot
Download a PDF of the technical aspects/measurements of the entire backstage area.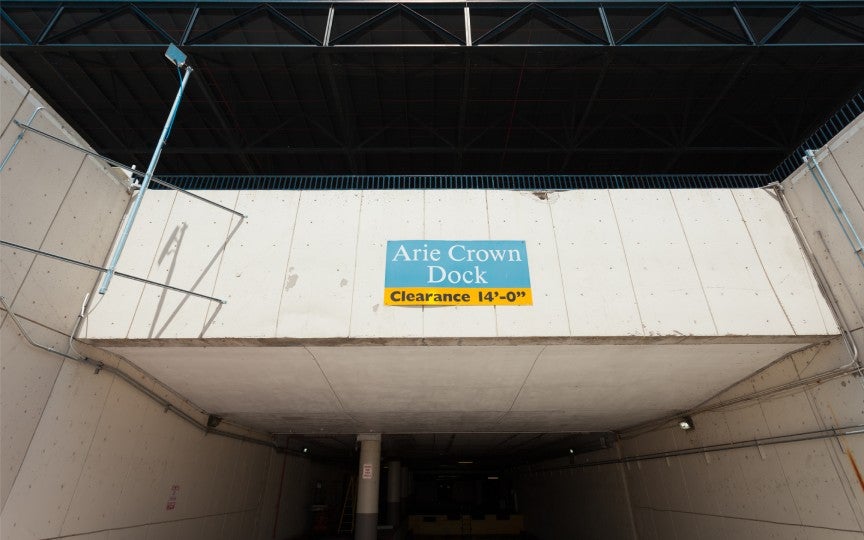 Loading Docks
Especially for those who are tired of loading in a show from a cramped alley or busy street, the Arie Crown Theater offers two (2) weather-protected berths on the loading dock adjacent to the stage
Additional Theater Spaces
Nine (9) two-person dressing rooms with lighted dressing tables and separate shower and bathroom facilities.
Two (2) 40-person chorus rooms with lighted dressing tables and attached shower and bathroom facilities.
One full-size wardrobe room with washer and dryer
In addition to the backstage dressing and chorus rooms the theater has two (2) rehearsal rooms 50′ x 50′ that are equipped with mirrored walls, wood flooring, and dance barres. The rooms are strategically located off the backstage area.
The Theater's spacious "green room" is strategically located in the backstage area and offers luxurious accommodations to hold receptions, meetings and pre- or post-show "meet and greets" for the performing artists. The newly renovated space is 20′ 7″ x 58′ 4″ and includes a full conference room table, sofas and chairs.
In the lobby area, the box office and marquee have been completely renovated as part of the Arie Crown Theater's $6.5 million renovation. They provide a dramatic entrance to the theater.
Facility Maps
Reopened in late 1997 as 'The Lakeside Center', the East building is ideally suited to serve mid-sized meetings and exhibitions.
Highlights include:
A 45,000 square-foot ballroom, fully divisible into two 22,500-square-foot rooms
A north-to-south divider wall in the 300,000-square-foot Exhibit Hall D
An outdoor waterfall on the building's east side cascades from Level 3 to ground level. A companion staircase leads from Level 3 to the ground level
New landscaping and outdoor deck surface on Level 3
And a completely renovated Arie Crown Theater